Why Cook with Essential Oils?
We've all purchased a bunch of cilantro with the best intentions of using it all, only to have it rot to mush after using it only in the recipe we needed it for. Since only a drop or less is needed in your recipes using essential oils, it's very cost-effective. Not to mention the added bonus of having some of these oils on hand for other ailments and aromatherapy!
Not all essential oils are created equally! So before you get cooking, there are a few important things to know:​
A little goes a long way!

PURITY matters - choose a brand that tests their oils

Pure oils have a long shelf life - 5 years!

Safe + natural way to add flavor

Convenient when fresh ingredients are not available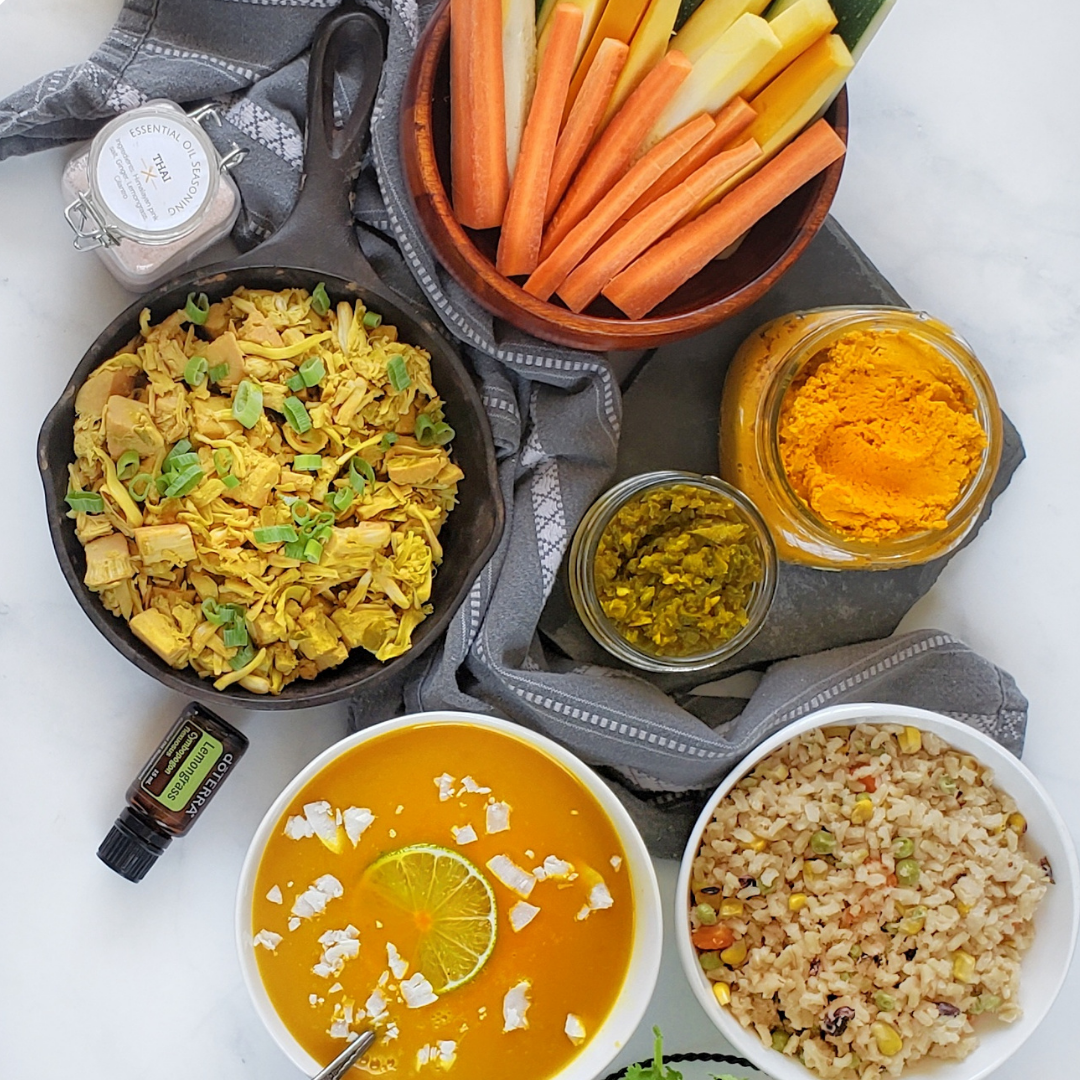 ASIAN COOKING
Enjoy the vibrant flavors of Asian cooking with Cilantro, Ginger, and Lemongrass essential oils. Learn to cook wasabi seasoned peanuts, Thai style hummus, almond ginger dressing, and a satisfying and versatile miso soup.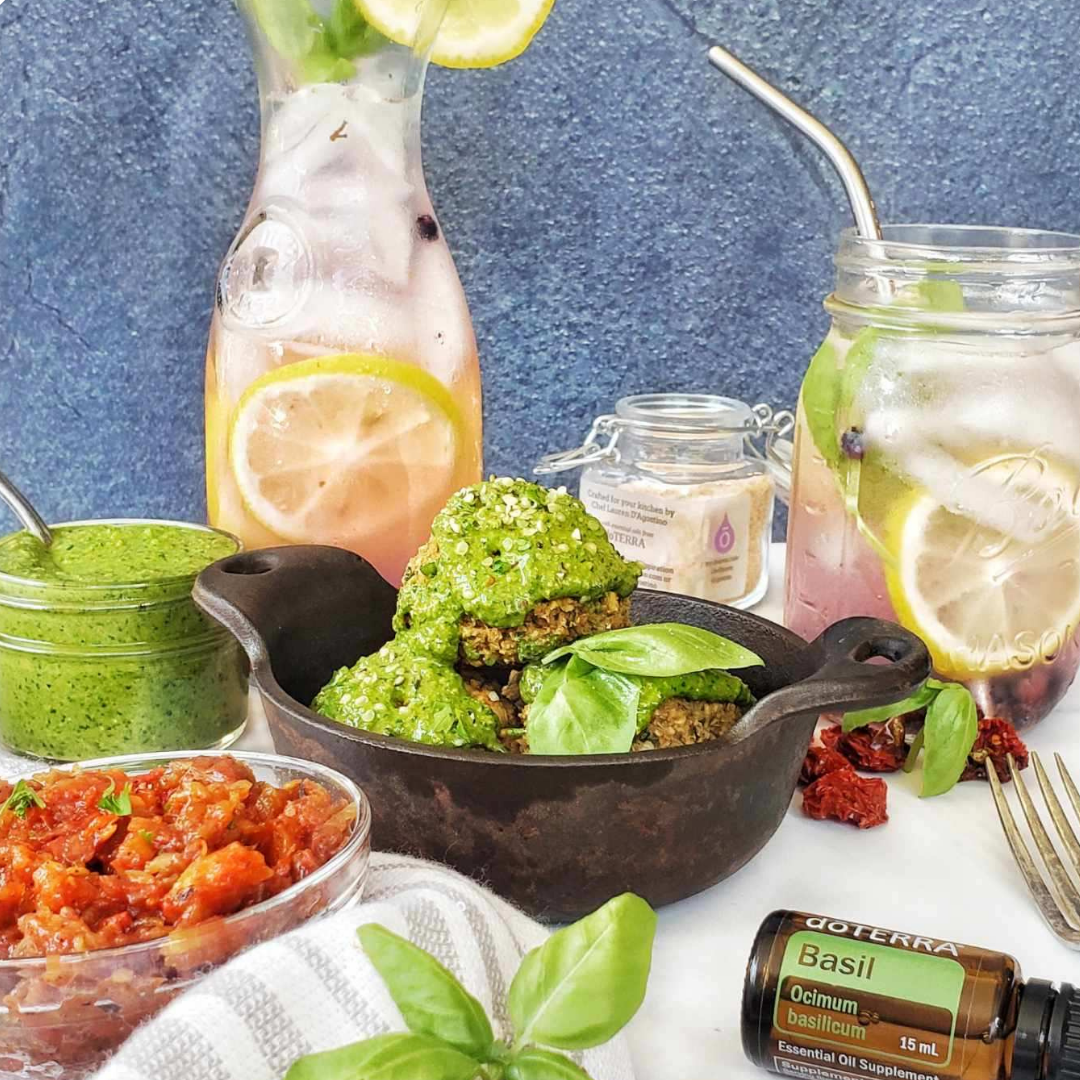 ITALIAN COOKING
Take your palate to Italy in this class with the flavors of Basil, Oregano, Rosemary, and Thyme. Learn to prepare lentil meatballs, greens pesto, tomato jam, Italian seasoning salt, and herbed pasta, bursting with the pure and potent flavor of essential oils.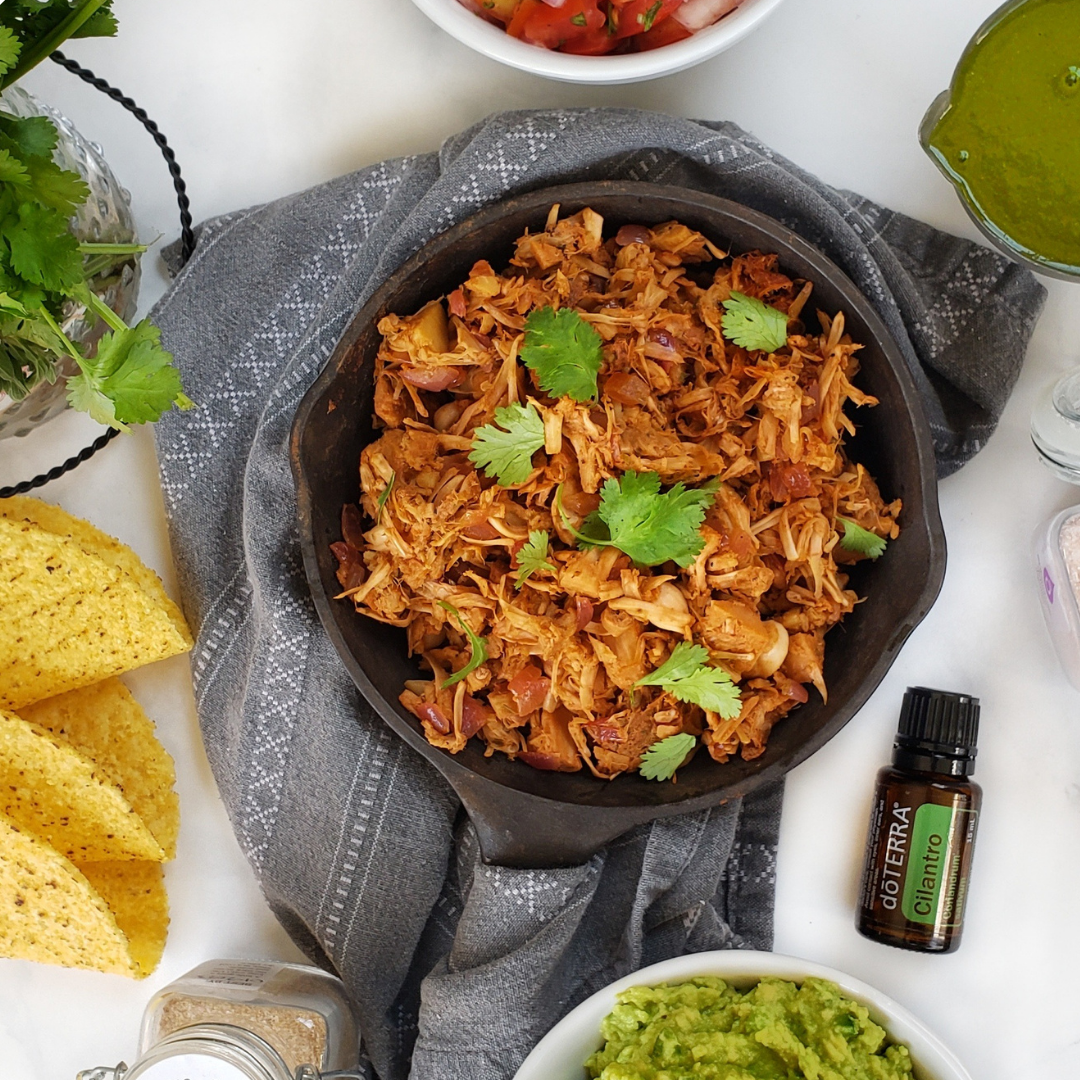 MEXICAN COOKING
Embrace the flavors of Mexican cuisine with Cassia, Cilantro, and Lime essential oils. Learn to make carnitas style jackfruit, Mexican seasoning salt, cassia infused chocolate truffles, mango salsa, and fresh guacamole.
Get the Cookbook!
You've heard the hype about essential oils by now, but did you know that not all essential oils are created equal? Up to 75% of essential oils available on the market contain synthetic ingredients, making them unsafe for internal consumption.
In this beautiful, full-color book filled with recipes and gorgeous photography, Chef Lauren shows you how you can access AMAZING flavor to uplevel your plant-based recipes.
Enjoy the potent and unique flavors of lemongrass, ginger, cilantro, rosemary, grapefruit, and so many more... A valuable kitchen companion for anyone wanting to live a high-vibe life!
Grab your copy of Lauren's first cookbook here.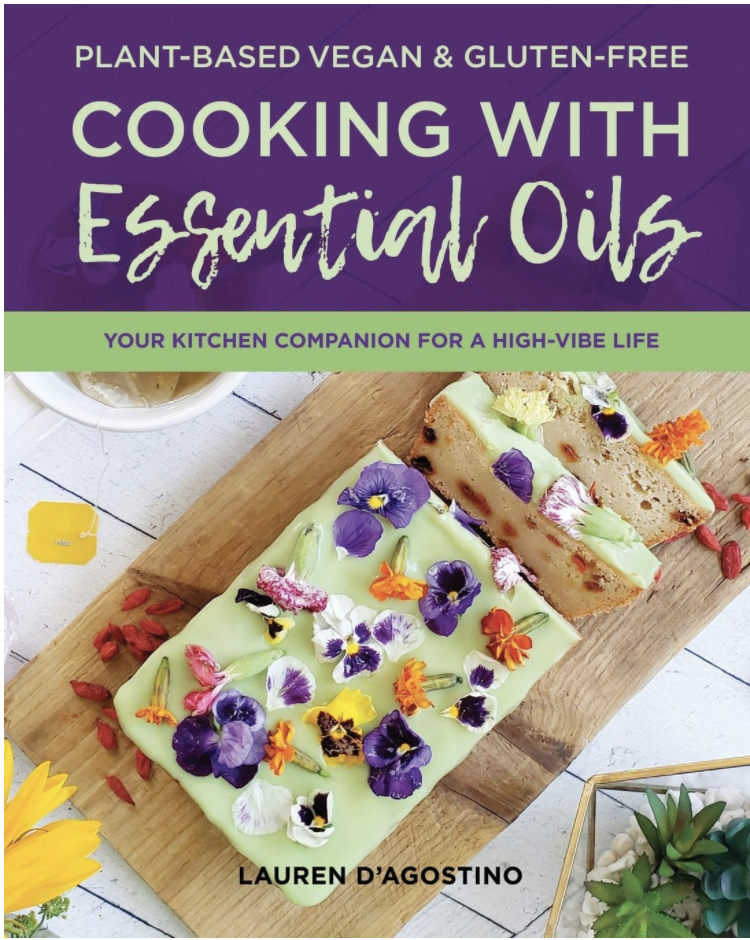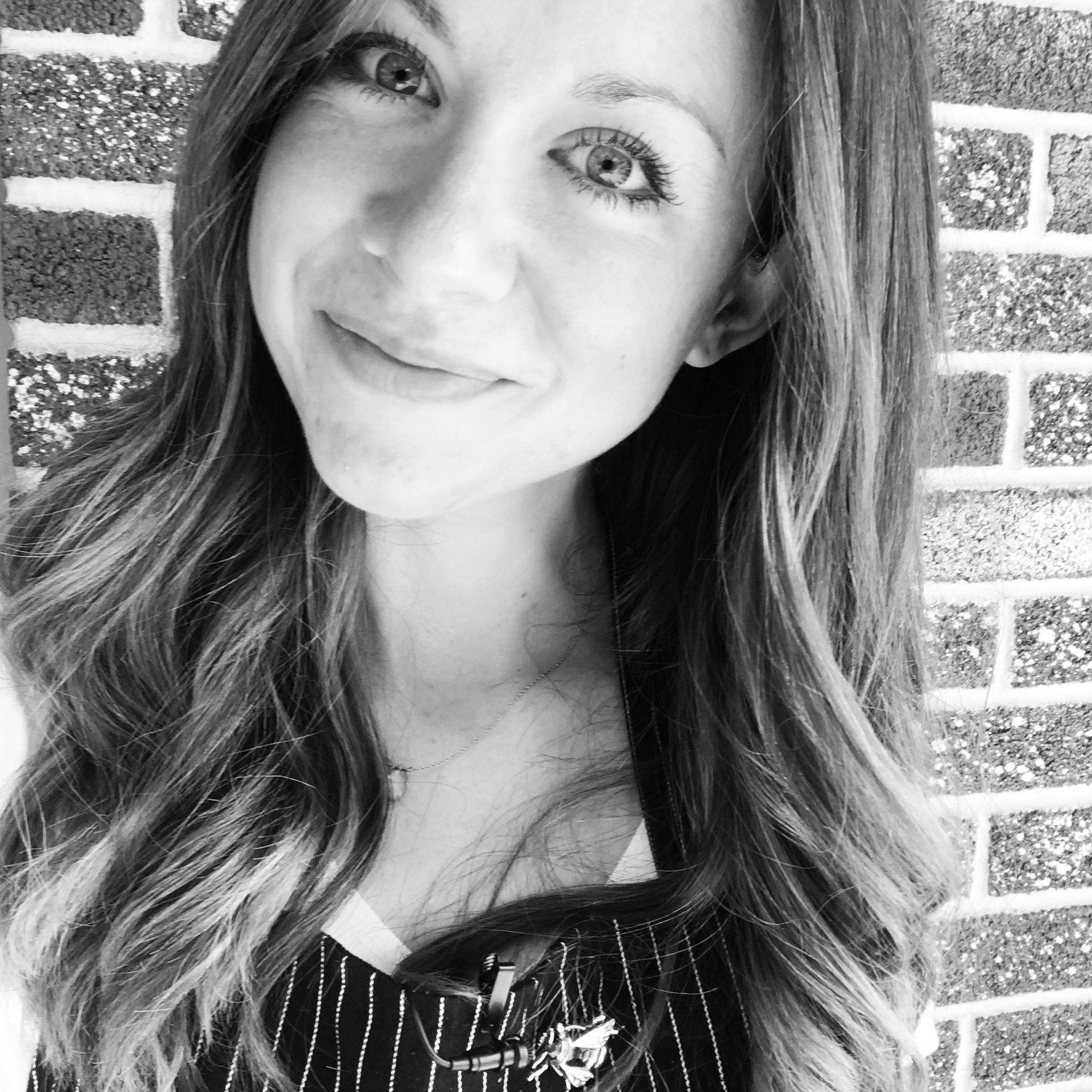 About Chef Lauren
Lauren D'Agostino is a private plant-based chef, intuitive cooking coach, speaker, and author, helping people fall in love with plant-based food. She serves high-vibe vegan and gluten-free menus infused with doTERRA essential oils and recipes from her cookbook, "Plant-Based Cooking with Essential Oils."
Her seasonal menus are paired with clean-crafted, organic, and vegan Scout & Cellar wine. Inspired by her work as a professional vegan chef, the global consciousness awakening, and her own transition into living a delicious plant-based life, she is guiding others to create lasting habits by incorporating more plants, both on and off the plate.
​
She is a graduate of the Institute for Integrative Nutrition, the Isenberg School of Business at the University of Massachusetts Amherst, and the Patisserie & Baking Program at Le Cordon Bleu.
Hungry for More?
The transition into the delicious plant-based world can, and should, be a delicious one! Keep learning, cooking, and eating with Chef Lauren!